MSA Cable Temporary Horizontal Lifeline
Easy and Fast to Install. No Tools Needed.
The new Cable Temporary Horizontal Lifeline (THLL) allows for a 75% faster install compared to traditional cable systems.
The THLL's intuitive features not only help to save time setting up lifelines on the jobsite, but also help to:
Improve Efficiency: Integrated locking and tensioning mechanisms on the handle eliminate the need for nuts, bolts and wrenches.
Enable Easy Install: Galvanized cable is lightweight and flexible, and locking and tensioning mechanisms are on the same side, eliminating the need to travel back and forth during set up.
Simplify Compliance: Multiple, easy-to-read red and green visual indicators show when the system is properly tensioned, helping to provide an added level of confidence in installation.
Increase Mobility: Exclusive bypass shuttles allow workers to maintain 100% tie-off while passing on the same line, without compromising safety.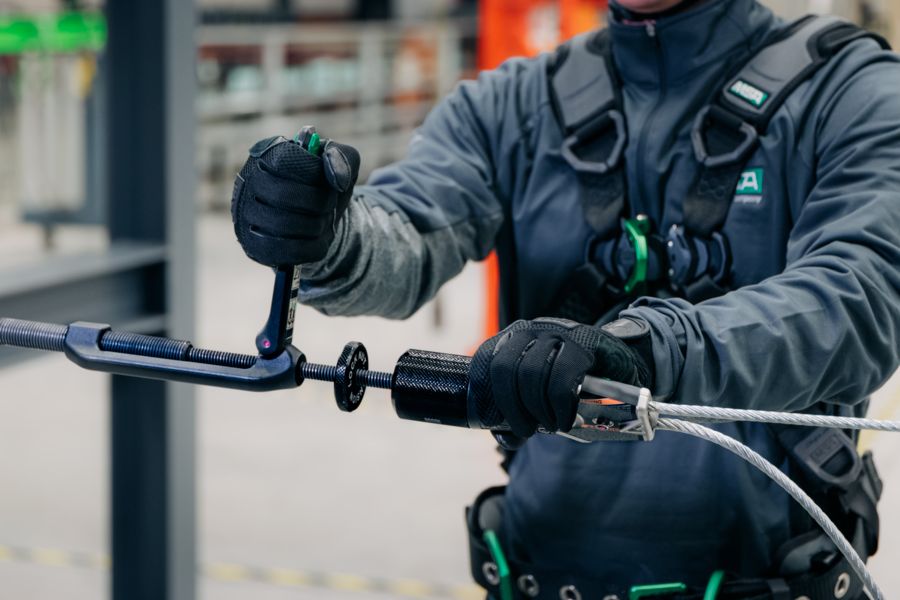 Request a Demo
Interested in learning more? Fill out this form and an MSA expert will contact you soon to schedule your THLL demo. Virtual and In-Person demos are available.
Request Demo