FireGrid
FireGrid is a suite of applications supplying monitoring, maintenance, reporting and inventory management.

With the use of FireGrid Monitor, Incident Command has control and instant confirmation is in the palm of their hand to ensure the safety of the entire team. Remote Monitoring provides a read-only view of what is going on at the scene, from anywhere in the world.

Although data collection and transparency is crucial during an active scene, it is equally important after. FireGrid web-based platform can be used for efficient post-scene processing and report generation, giving insight into fire ground operations and incidents. Equip your Maintenance Mangers and Training Officers with the information and historical data they need for preventative maintenance and personnel injury prevention. Experience the data value growing over time - days, months and years of insights driving informed decisions.

Easily personalize, configure and update multiple devices with FireGrid Configure. Create shareable personalization profiles and configuration settings to be shared with your team. Enjoy simplified over the air updates and the ability to retrieve data logs via the web-based platform.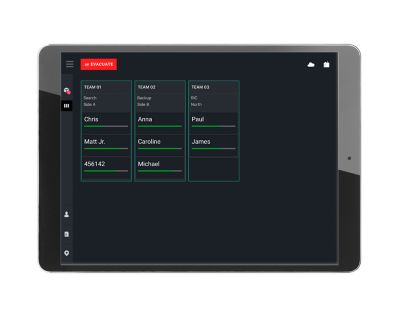 Highlights
Videos
Specifications
Approvals
Literature
Highlights
Easily accessible
Local Monitoring
Remote Monitoring
Reporting
Inventory Management
Data driven insights
Post-scene incident evaluation
Cloud data storage
Videos
Show More Videos
Show Less Videos
Specifications
Applications
Emergency Response
Firefighting
Search & Rescue
Approvals
Approvals subject to change without notice and may differ based on configuration, part number and/or country. Contact Customer Service or check approval label on product for specific approval information.
Your Viewing History