Featured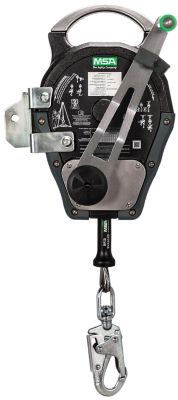 MSA Rescuer
MSA's Workman Rescuer provides fast, easy and intuitive fall protection with integral bi-directional retrieval capability. Not only does the Workman Rescuer arrest the fall, its retrieval capability allows the fallen worker to ascend or descend to a safe location. This durable, economical addition to the Workman Series of products offers fast installation and setup, ideal for applications where time and ease of use are a priority. The Workman Rescuer is also a stand-alone retractable device, as the carrying handle may be used as an anchorage attachment.
Featured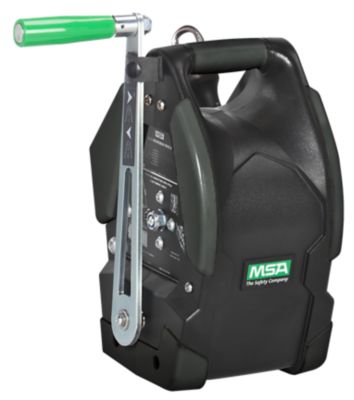 Personnel/Material Hoists
The new MSA Winch is rugged, versatile and economical for lifting, lowering and positioning personnel and materials within confined space applications. Designed for maximum 140 kg workload for personnel and 225 kg for materials, the MSA Winch is built with tough thermoplastic housing to ensure high performance within the harshest environments. Winch offers integral, ergonomic carrying grip and unique, foldable handle for simple storage. Patent-pending bracket design allows for easy, rapid assembly.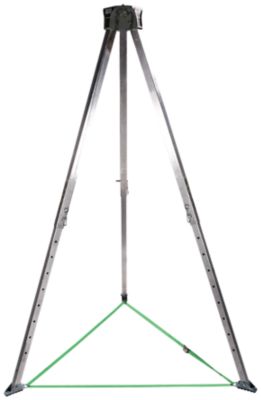 MSA Tripod
The MSA Tripod makes confined space entry with vertical descent easy. It features internal leg-locking mechanism, maximum height indicator on the tripod legs, cut-resistant leg pin retention chains, recessed product labels, reduced weight and integral carrying strap. It can be set up and dismantled without the use of tools.