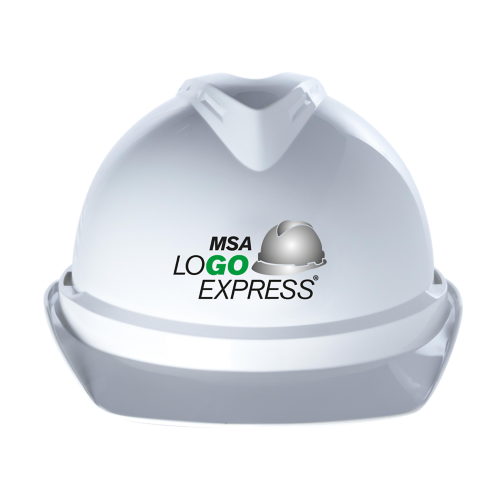 Let's LoGo!
Get FREE front logo printing on your V-Gard hard hat!*
Learn More
*Limited time program, conditions apply
Hard Hat Customisation from MSA
With the MSA LOGO EXPRESS® hard hat printing service, it is now easier than ever to put your logo on your operators' helmets and communicate your brand wherever they are.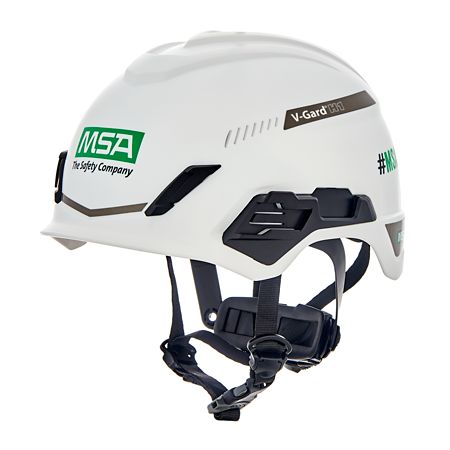 MSA LOGO EXPRESS® Offers:
Full colour logo and image printing – simple and detailed logos and images are possible!
High-quality, long-lasting weather-proof printing
Print on up to 5 locations: front, rear, left, right, and peak (V-Gard® 500 only)
Minimum order quantity of just 20 helmets (MOQ of 40 for your first logo helmets)*
Logoed hard hats are manufactured within just 5 days*
Re-ordering is simple - we keep your artwork on file making repeat orders quick and easy
What Are the Benefits of Hard Hat Customisation?
Use your hard hat to promote your company brand anywhere!
Identify your workers when they operate on a construction site along with other contractors.
Use the helmet to promote safety messages
Easily identify workers' positions and responsibilities
Unify your workers with a sense of team work and pride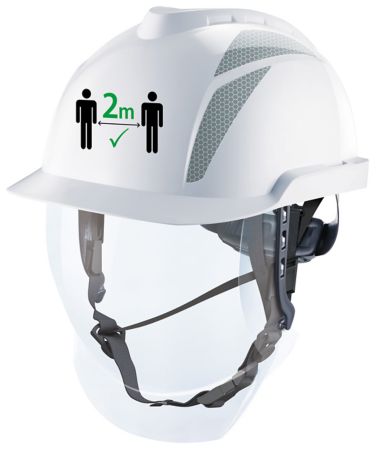 Order Your Logo Printing in 3 Easy Steps
2
Send your vector logo (eps, ai, cdr) or high-resolution bitmaps (bmp, jpg, tif) with your logo size to your MSA distributor.
*Ordering Information
The following minimum order quantities apply across different MSA helmet models (MOQ is for orders of the same hard hat model, for example: same colour, suspension, accessories):

MOQ 20u : V-Gard, V-Gard 200, V-Gard 500, V-Gard 520, V-Gard 930 and ThermalGard
MOQ 12u : V-Gard 950 & V-Gard 950 Class 2
MOQ 10u : V-Gard H1

Your V-Gard printed logo helmets will be produced within five (5) working days after we receive the approved artwork and purchase order from your Channel Partner. The five (5) working days manufacturing time applies to the following helmets when the order quantity is below 200 units : V-Gard, V-Gard 200, V-Gard 500 and V-Gard 520 helmets (all without accessories), and the V-Gard 900 series helmets with or without accessories. Please consult your Channel Partner for the following cases : when ordering V-Gard H1, for orders of more than 200 helmets or when ordering the following helmets with fixed accessories: V-Gard, V-Gard 200, V-Gard 500 or V-Gard 520.
Customisation Goes Beyond Logos!
Customise Your Hard Hat
Thank you for your request! An MSA associate will be in touch with you shortly.