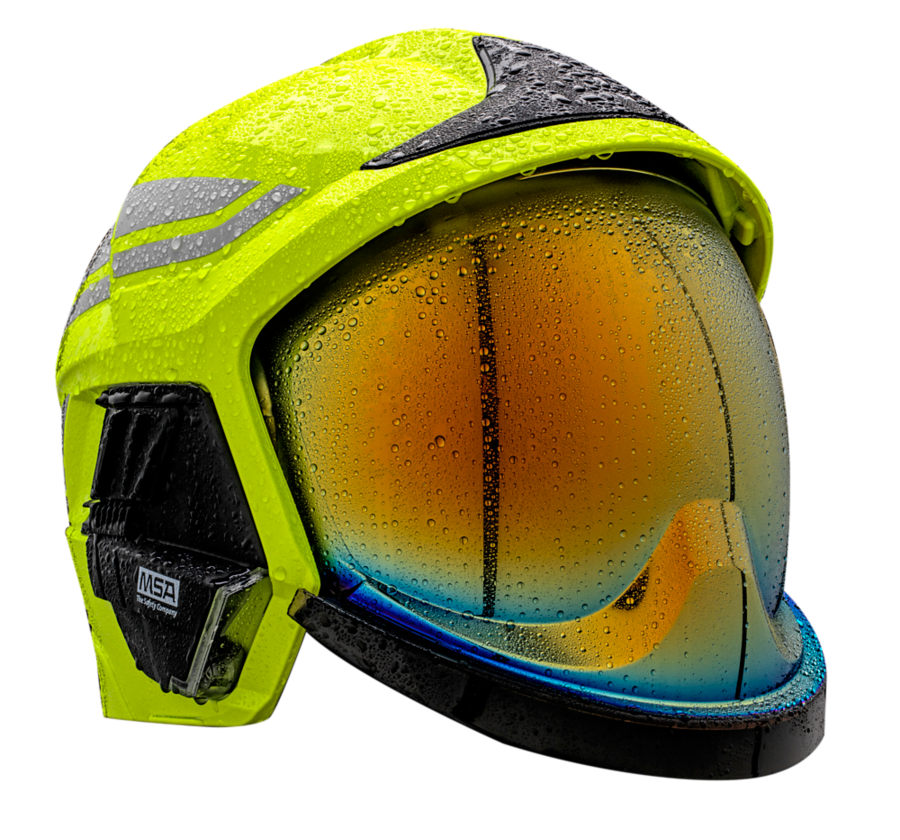 GALLET F1XF HELMET
The iconic fire helmet, fully recharged.
Worn by millions of firefighters around the world, generations of our F1 helmets have been saving lives since 1985. In that time, MSA has never stopped innovating, bringing you the latest improvements to your most trusted solution.
Developed for firefighters, with firefighters, the GALLET F1XF brings our dedication to safety and innovation to life – from its original design to each upgrade and new accessory.
More than just a helmet, the GALLET F1XF is your partner for all missions.
Proudly assembled by hand, by our team in Châtillon-sur-Chalaronne, France.
GALLET F1XF HELMET
Still innovating after 35 years
Representing our decades of commitment to bringing firefighters home safe at the end of the day, the GALLET F1XF has been continuously upgraded in response to the new challenges of today's fire ground.
GALLET F1XF HELMET
Why choose the GALLET F1XF?
Made and carefully assembled by hand in France, the GALLET F1XF is easily configurable and ready to take on a range of fire and rescue operations. Unlike any other helmet on the market, it sets the standard for a new level of protection.
Structural Firefighting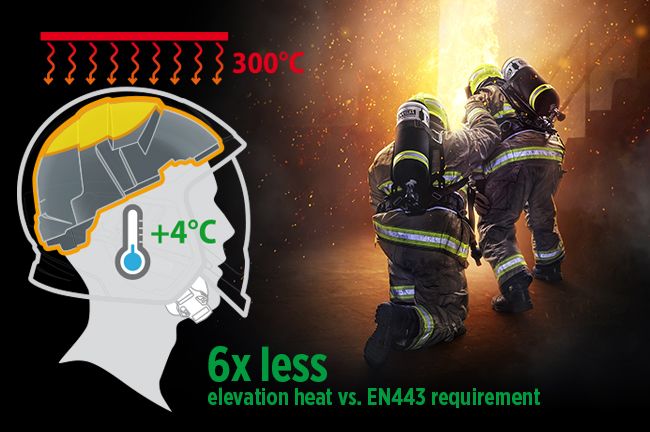 Unpredictable and always presenting new hazards, structural firefighting requires the very best equipment to tackle the toughest challenges. From high temperatures and low visibility to confined spaces and flashover situations, it's one of the most dangerous jobs in the world.
When time is of the essence, it's important to keep a cool head. The comfortable design of the GALLET F1XF is optimised for ultimate thermal protection and maximum air circulation, improving your decision-making when it matters most.
Road Rescue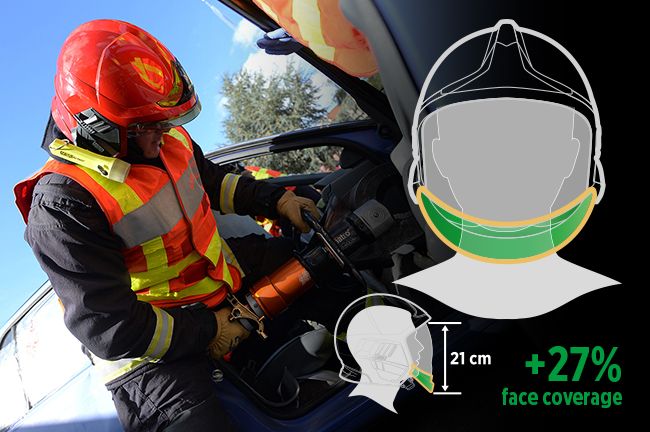 Road traffic accidents come with a unique set of hazards that emergency responders must be ready to face – prepared for explosions, high noises and life-threatening arc flash when victims need urgent assistance.
The GALLET F1XF is designed and customised with this in mind, featuring complete protection of the head, eyes, face and ears as well as an integrated lighting and reflective trim. Its extended face shield is the largest on the market, and its ocular visor can be precisely adjusted for a perfect fit.
Technical Rescue
Undertaking long-lasting technical rescue operations often mean emergency responders come into contact with a variety of unpredictable risk factors. Hazards can range from unstable ground and structural hazards to fighting fires whilst dealing with fatigue.
Ready for anything, the GALLET F1XF comes with a powerful lighting module and a flexible and noise-neutralising microphone headset, both directly integrated into the helmet – providing superior capabilities when lives are on the line.
GALLET F1XF HELMET
Accessories
GALLET F1XF HELMET
Customisation
GALLET F1XF HELMET
Cleaning & Care
GALLET F1XF HELMET
Big numbers & key takeaways...
GLOBAL LEADER
IN FIRE HELMETS
YEARS OF EXPERTISE
IN FIRE HELMETS
PATENTS FOR
THE GALLET F1XF
FRONT PLATES CUSTOMISED EACH YEAR
Leading experts in fire helmets
Millions of firefighters around the world rely on MSA fire helmets to bring them home safe at the end of the day, every day. Our dedicated engineers work tirelessly to bring you the most reliable protection, never compromising on quality.
Always improving
The GALLET F1XF is designed with all the challenges facing the modern firefighter in mind. As the world changes, so do the requirements for a fire helmet. Based on your feedback, we continue to make the upgrades that keep you safer.
Choosing a Lighting Solution for Your Fire and Rescue Helmet
Navigating unknown surroundings with obscured vision due to thick smoke and darkness, is one of the most dangerous parts of a firefighter's job. A light in the darkness can make the difference between the known and the unknown.
Download our whitepaper for expert insights on how to choose the best lighting solution for your helmet.
Download Our Whitepaper
GALLET F1XF HELMET
Further Information and Documentation

Whitepapers
Learn more about the history, research and development behind each advancement of the GALLET F1XF, and the engineering achievements that have made it the helmet it is today.

Instructional Videos
Watch our instructional videos for more details of life on the job with your GALLET F1XF.

GALLET F1XF Operation
Leave no question unanswered, discover the ins and outs of operating the GALLET F1XF in our guides, leaflets and manuals.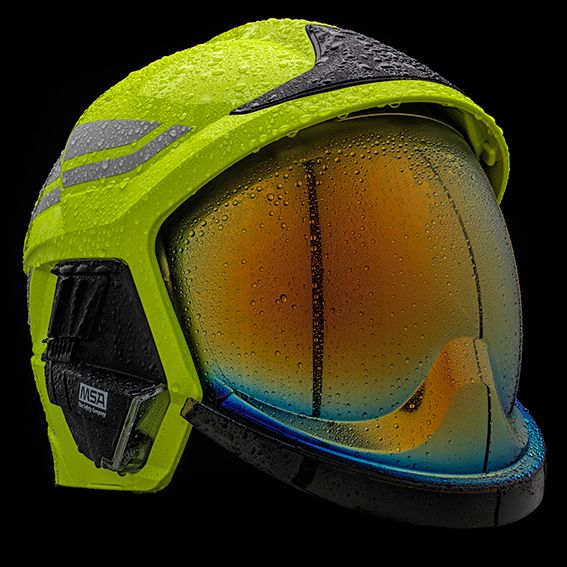 See our full range for Fire Helmet Products and Accessories
GALLET F1XF HELMET
Still have questions?
Which temperatures can the GALLET F1XF withstand?
Radiant heat and temperature are not the only factors to be considered when it comes to the resistance of the GALLET F1XF. Its performance is closely related to the duration and frequency of exposure. A structural helmet can also deteriorate after a flashover of only a few seconds, although it has been designed to withstand EN443 standard requirements, such as flame engulfment (over 1,000°C for few seconds) and radiant heat tests. Some extreme training can also lead to rapid and severe degradation of the helmet.
Is it mandatory to clean my GALLET F1XF after an incident?
Structural fire helmets are classified as Category 3 PPE according to the EU regulation, meaning the equipment is intended to protect the user against any risks that come with very severe consequences. Such risks may cause serious and irreversible harm to the user's health, the immediate effects of which the user, presumably, cannot identify in sufficient time. Therefore, cleaning and checking the helmet after each use is strongly recommended.
How do I clean my GALLET F1XF after an incident?
There are two ways of cleaning the GALLET F1XF helmet: by hand or in a washing machine. Whether it's personal issue or shared equipment, each user is responsible for the cleaning, inspection and drying of his helmet after each incident. To avoid cross-contamination with toxic particles from the incident, the helmet must be stored properly in a bag, and stowed in a dedicated place in the fire truck. Upon return to the fire station, the complete helmet can be cleaned with running water and mild soap or detergent and dried in ambient air or a ventilated room/cabinet. In the case of light soiling, the soft goods can be detached and cleaned separately in a dedicated cleaning bag.
When do I need to send my GALLET F1XF for inspection?
Any helmet that has suffered light or severe damage must be thoroughly inspected and replaced if necessary. The GALLET F1XF helmet absorbs the energy of a blow by partial destruction or damage of the helmet. Although such damage may not be readily apparent, any helmet subjected to a severe impact should be replaced. It is important to refer to the GALLET F1XF maintenance manual to know the different criteria for replacement in the event of superficial or severe damage to the helmet. Only trained and authorized personnel should perform regular maintenance.
Can I use my personal issue GALLET F1XF in fire training containers?
The GALLET F1XF is undoubtedly the best equipment for head protection in live and training fires, as it guarantees maximum safety with the lowest increased temperature between the head and the helmet (less than 4°C). The GALLET F1XF offers reinforced heat and impact protection thanks to its high-temperature thermoplastic material and complex 360° head coverage impact liner. The use of an aluminized cover is also recommended to protect personal issue helmet from repeated dirt, staining and colouring due to high temperatures or toxic substances in fire training containers.
Do I need to invest in washing machines and which type?
Although firefighters must check and clean their helmet after use, mechanical cleaning in washing machines can help to provide deeper and regular cleaning, as well as ensuring better traceability of the helmet decontamination process. Most washing machines today are able to clean multiple types of equipment including SCBAs, boots, gloves and fire helmets. The GALLET F1XF is totally fitted to be cleaned in fixed basket washing machines, using selected detergents recommended by MSA.
Why does the GALLET F1XF have two shell sizes? Why not "one-size-fits-all"?
MSA has asked users with different head circumferences and shapes to try three different types of helmets: one in universal size 52 - 65 cm, one in 52 - 62 cm and another one in size 57 - 65 cm. The vast majority of users, including wearers with small and large heads, have experienced greater comfort and stability either with size M or size L, according to their fit test. To prioritize comfort and ergonomics, MSA listened to the voice of its customers and has chosen two helmet sizes, keeping in mind that most of the internal components (ocular visor, chinstrap, face shield, lamp bracket, front plate, etc.) are common to both sizes to ease logistics and the supply of spare parts. In some rare cases, a cushion for wearers whose head circumference is under 52 cm can be fitted to pad out the helmet.
What type of communication system suits my teams and my incident command best?
The GALLET F1XF can be easily fitted with MSA communication headsets (flexible microphone or bone conductive system) as well as other supplier headsets and PTTs. The GALLET F1XF flexible microphone has been designed to fit into the helmet and to provide good quality communication with the speakers facing the ears. The headset length is adjustable for a precise fit over the mouth or the facemask speech diaphragm. It has a standby position for the microphone at the back of the helmet to prevent any accidental glitches. It's also equipped with noise-cancelling technology to ensure good conversation quality.
Why should I buy a structural helmet that exceeds the EN443 standard requirements?
The GALLET F1XF impact liner protects the user against shocks and heat radiation on the determined areas defined by the EN443 requirements. Because thermal impact to the forehead could be fatal and cause severe burns, employing an even higher level of protection is a given for MSA. Internal tests conducted on several helmets in our laboratory have shown that impact on the shell alone, in an area that is not protected by the impact liner and the EN443 standard, can still cause serious injury to the wearer. This is why MSA decided to go beyond the standard requirements and has opted for 360° head coverage and protection rather than restricting to the minimum impact zones required to meet the standard.
Why should I buy a structural helmet that exceeds the EN14458 standard requirements?
Although not specified nor required by the EN443 nor EN14458 standards, the GALLET F1XF helmet provides additional protection against electrical arc flash according to the German GS-ET-29 standard. MSA has carried out several battery tests to withstand to Class 1 level, to ensure maximum safety for the users during technical rescue interventions on new energy vehicles.
Which detergents can I use to clean and disinfect the GALLET F1XF?
As a quick and handy guide to cleaning, MSA's recommendation is to use a neutral soap and lukewarm water to clean the GALLET F1XF. MSA has also qualified Diversey-branded detergents to facilitate cleaning in fixed basket washing machines, as some of the cleaning agents are made to remove dirt and particles from the helmet and to avoid any detergent residue on the components. The use of a disinfectant agent is also permitted whenever the helmet needs to be disinfected. Disinfection can be achieved either by soaking into a disinfectant concentration or with qualified wipes from Diversey. Please refer to our cleaning guidelines for more details.
Does the GALLET F1XF have a lifespan?
Like its predecessors, there is no limited lifespan on structural fire helmets. When developing the GALLET F1XF, MSA has chosen specific special blend thermoplastic materials to increase thermal resistance and therefore to provide a longer lifetime. To ensure the maximum lifespan of the helmet, it's always important to use genuine spare parts and to strictly follow MSA guidelines related to correct use, cleaning and maintenance. Depending on the frequency of use and type of exposure, the current GALLET F1XF observed lifetime can reach up to a minimum of 10 years.
How can I optimise the GALLET F1XF lifetime?
To optimise the GALLET F1XF lifetime, it's recommended to store it in a proper storage bag and/or in a closed cabinet to avoid extended exposure to cold, humidity, exhaust fumes, etc. Always make sure to clean and dry the helmet (shell and internal components) after use before storing. MSA also offers Care Kits and Upgrade Kits made up of soft goods and a cleaning bag, as well as many improvements such as a new chinstrap, and a new ratchet wheel that should be replaced after a certain time of service.
How often do I have to check the GALLET F1XF?
MSA recommends that a complete inspection must be performed at least every two years, more regularly in case of intensive use, or each time the helmet has been exposed to very severe conditions (mechanical impact, very high temperature, direct flame contact, contact with pouring metal or chemicals). In cases where the frequency of use is very low and none of the mentioned exposures and damages are recorded, an inspection should be performed at least every 4 years. Local regulations may also apply.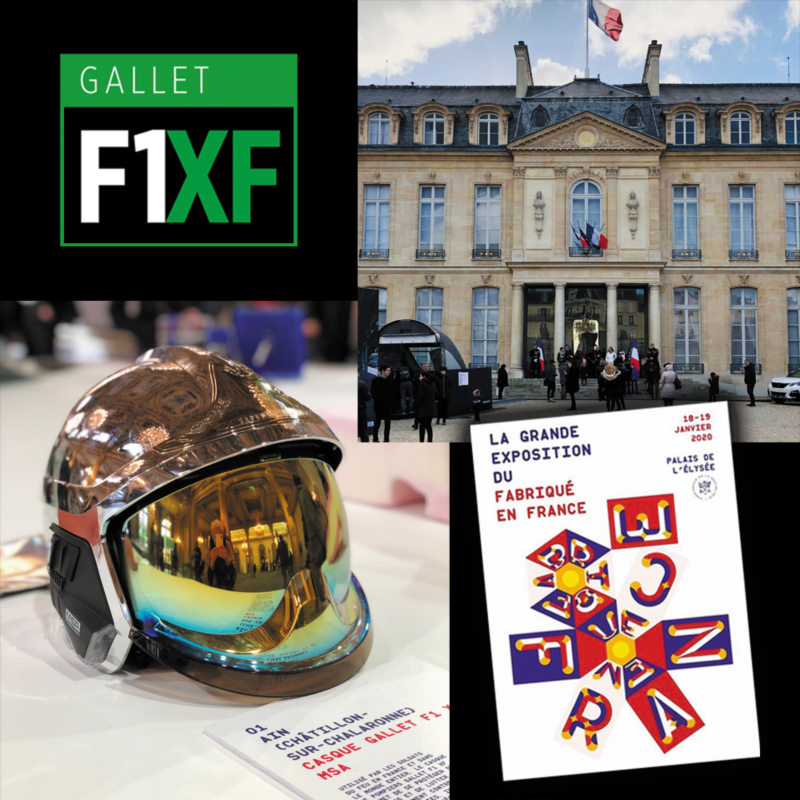 MSA The Safety Company
Corporate Social Responsibility
At MSA, our dedication to creating a safe world goes beyond just the fire ground. We do business based on social corporate responsibility principles valued by each member of our teams across the world.
These principles are based on four core pillars: our integrity as a company, our people, our environment and our communities. MSA was founded with the mission to keep each of these pillars safe and we carry them through to each part of the production of the GALLET F1XF. From recycling waste materials to supporting the community where our helmets are made.
Learn More
GALLET F1XF HELMET
Stay Informed